The Wise Woman Mystery School
Self-Study Course
The Wise Woman Path
A 12 month Vision Quest
The Wise Woman Path is a deep resurrection of ancient memories, of tapping into empowerment as a sovereign woman and manifesting a mystical experience on earth.
As a woman of IndoEuropean-Celtic Ancestry & years following Pagan tradition, I am inspired to teach what it means to follow the cycles of She, the Divine Feminine energy manifest in all Beings.
**For you if you're new to Witchery, Are Deepening into Your Established Path, and/or Desire a Year of Dedicated Practice.
Let us remember that we are stardust and bone, earth and wind, let us howl at the moon and swim in living water, surrender to touch and speak words of love.
   Ω Explore Your Spirituality
• • •
Ω Connect to the Wheel of the Year
• • •
Ω Embrace the 'Wise Woman' Tradition
• • •
Ω Cast Simple Spells with Big Impact
• • •
Ω Embody the Maiden, Mother and Crone Archetypes
• • •
Ω Define Your Soul Path
• • •
Ω Explore the 5 Sacred Elements
• • •
Ω Embody Your Purpose
• • •
Ω Transcend Ancestral Wounds
• • •
Ω Work With the Sacred Cycles of Luna
• • •
Ω Numerology, Astrology – Your Cosmic Blueprint
• • •
Ω Learn Ritual/Ceremony and Intentional Living
 about
The Wise Woman Self-Study Course is a way to discover the Wise Woman within, her moods, rituals, emotions and phases.
Based on following the Pagan Wheel of the Year as a grounding practice, this course examines the natural flow of not only the passing months and their own intrinsic magic, but also one's own inner flow, which reflects the outer world.
As Above, So Below, As Without so Within, is the Wise Woman's mantra. When we are in touch with the mysteries of the cosmos, the elements and the seasons, we can walk with purpose even in times of strife or void.
There is a calm to embody when we become present to each day, and that is exactly what one year of the Wise Woman Path quietly offers.
The Course prompts explore The Witch's Path, Creating a Magical Practice, Exploring Archetypes – Maiden, Mother and Crone – Youth, Father and Sage, Working With the Moon Phases, Lunar Archetypes and Bleed Phases, The Elements, Altar Work, The Unseen – Fey, Conscious Relationships, ReWilding the Soul, Ancestors Connections and Oracles.
Each monthly module contains a lesson, the correspondence to that month's Pagan festival, the tree of the month, a Quest, A Soul Search and a Practice. Along with another 12 monthly journal prompts, you will create a rich, spiritual journey.
You will end the year with a journal full of self-discovery, the Wise Woman archetype awoken in your bones. 
Receive the course as a one-time zip-file download, with an easy 'how to' guide. 
You can also book a year's mentorship alongside the course, with one or two calls per month. We can talk about anything! A one-year mentorship container supports wild growth and deep self-healing. 
Blessed Be, Wise One. I look forward to sharing this path with you!
The Wise Woman Mystery School
What you will receive
Receive!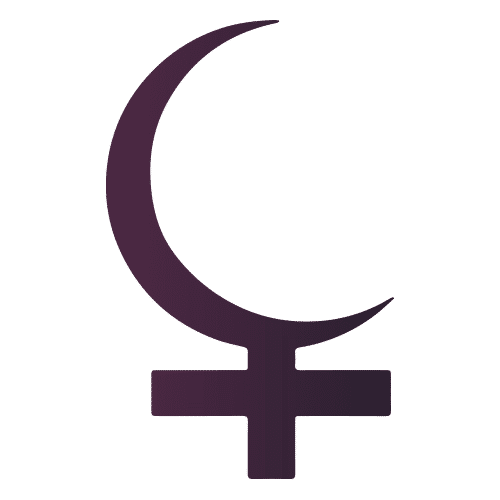 12 Modules, One for each month of the pagan year
144 Prompts & Lessons to Practice Presence
Discount on private Mentorship calls
The Soul-Path Workbook