Wise Woman
Mystery School
The Wise Woman Path
A 12 month Vision Quest
Certificate Course
The Wise Woman Path spans many cultures and timelines. It is a deep resurrection of ancient memories, of tapping into empowerment as a sovereign woman and manifesting a mystical experience on earth.
As a woman of Easter European descent and several lifetimes spent following Pagan tradition, I am inspired to teach what it means to follow the cycles of She, the Divine Feminine energy manifest in all Beings.
The Path of the Pagan Priestess belongs to you, there are no hierarchical systems or hard and fast rules, we move with your intuition and wisdom.
Let us remember that we are stardust and bone, earth and wind, let us howl at the moon and swim in living water, surrender to touch and speak words of love.

Required: Discovery Call Interview
Ω Explore Your Spirituality
• • •
Ω Connect to the Wheel of the Year
• • •
Ω Embrace the 'Wise Woman' Tradition
• • •
Ω Cast Simple Spells with Big Impact
• • •
Ω Practice Self-Love
• • •
Ω Define Your Path
• • •
Ω Awaken Desire
• • •
Ω Embody Your Purpose
• • •
Ω Transcend Ancestral Wounds
• • •
Ω Work With the Sacred Cycles of Luna
• • •
Ω Numerology, Astrology – Your Cosmic Blueprint
• • •
Ω Learn Ritual/Ceremony and Intentional Living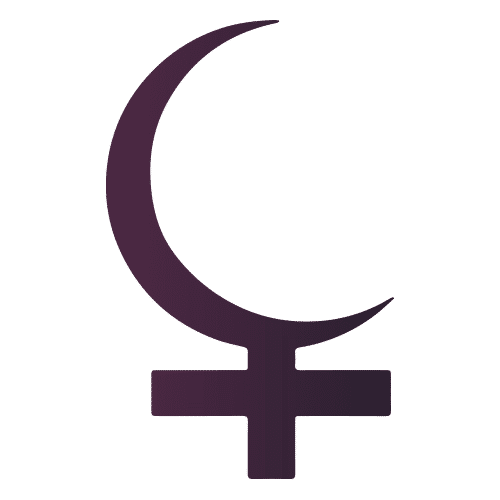 1 or 2 private, mastermind coaching calls per month via Zoom
3 levels of participation – Maiden, Mother or Crone Container
Voxer support and accountability check-ins between calls
12 Modules delivered to your inbox ~ 1 per month, Plus 144 Journal Prompts
Certificate of Completion