"You have left a trail of breadcrumb clues that will lead you to the place, where your purpose and passion have already met, and are simply waiting for you to find them" ~ Jacob Nordby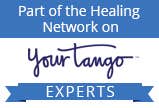 Intuitive Soul-Path Sessions
~ One on One Coaching
Whether your quest is regarding relationships, a new direction in life, sexuality (including Poly, Open, LGBTQ), awakening the wild woman or man, or spiritual grounding, I offer safe space to explore and tap into your inner wisdom.
It is my belief that we are the designers of our own destiny, and that allowed fertile ground, we can grow into ourselves organically.
Deep down, we know instinctively what is best for us, and as your Intuitive Soul Path Facilitator, I help uncover the truths hidden within your own consciousness. I am your guide on a personal journey, and you remain your own most enlightened teacher.
Tapping into your guides and angels, and receiving information via mine, we embark on a magical journey. Your incarnated story and your commitment to inner growth will be the fuel for your unfolding.
Let us begin!
*Half-Hour Intuitive Soul Path Session $65 USD Schedule Here!
*3 Half-Hour Intuitive Soul Path Sessions @ 10% Discount $175 USD Schedule here!
*One-Hour Intuitive Soul Path Session $125 USD Schedule Here!
*Three One-Hour Intuitive Soul Path Sessions @ 10% Discount $337 USD  Schedule Here!
Guided Shamanic Healing Journey
Sometimes we need to go deeper, past the psyche and to the seat of the soul
In this guided journey, travel to meet yourself at any stage of your life, past, present or future.
Meet ancestors, spirit guides, animal totems, loved ones (including pets), angels, archetypes or Inter-planetary Beings.
*The Guided, Shamanic Journey is a safe and sacred container within which you can;
*Connect with your younger or future self
*Speak to anyone with whom you have unresolved conflicts
*Cut energetic cords to completed relationships
*Obtain guidance and wisdom from ancestors or spirit guides
*Release core wounds from cell memory
*Clear vows and energetic bonds
*Facilitate compassion, empathy, emotional healing and forgiveness
*Convey messages to loved ones on the Other Side
*Address Mother, Father, Sibling or Partner Wound
*Access Intuition and your Inner Wise One
The Guided Shamanic Journey allows for alchemical shifts within your soul's evolution
* A Shamanic Journey may take up to two hours, depending on individual needs. We begin with a grounding 10th Chakra meditation and end with a Message from the Universe via an oracle deck. While the session is a guided exploration, you create the environment, the mood and the outcome for complete embodiment of the process.
Required: Journal
Recommended: Light meal day, plenty of water, rest, support from your favorite crystals or essential oils
Book Your Guided Journey Here!
Three-Month Soul Journey 

Start Your Journey Today With the GIFT of a 30 Minute Discovery Call!
***
I first heard about Vision Questing when I was studying Druidry and birthing my Mystic's walk. While doing so, I realized that it really wasn't new to me at all, my Inner Being 'remembered' a practice from another lifetime, another culture…it was in my bones.
I knew that I needed this as poignantly as I knew that my Wild Soul was in transition and that in order to find the keys that would unlock many more 'remembrances', I had to Journey Within.
~Every Vision Quest is Unique, Because Each of Us is Made Purposefully, but Three Common Elements Guide Us~
A Commitment to YOUR Journey
A Connection with Spirit Guides and Ancestors
Surrender to the Process
*
Whether your Quest is Regarding…
Relationships/Love
A New Direction/Purpose
 Business for the Wild Soul
Sacred Sexuality (Including Poly, Open, LGBTQ, Kink)
Awakening Wild Woman
Spirit Quest
I offer safe space to explore and tap into your inner wisdom
Challenge your Wild, Creative, Beingness to its Fullest Expression
 Heal Old Wounds; Present, Ancestral or Multi-dimensional
 Find Clarity of Purpose
 Authentically Embrace Love, Sexuality and Relationships

Connect With the Spirit Realm – Your Sacred Blueprint
~ Receive Each Month ~
 **3 One Hour Video Calls (discounted by 10%)
 **E-mail Support Between Calls
 **Creative Action-steps and Feed-back
 **Support Materials to Nourish your Wild, Authentic Soul
   **Two Tarot Card Readings – to Begin and Summarize Your Journey

*
Together We Will Create a Safe Container for Exploring Your Light and Your Shadows In the Knowledge That All Truth is Welcome



Your Most Authentic, Wild Soul Life Begins
Today!
Bonus: Questions? Start Your Journey With the GIFT of a 30 Minute Discovery Call!
Pa

y in Full

and kick-start your Vision Quest with an additional $225 discount, and a tarot reading mid-quest –
$1200 USD
*Schedule Here!
*Please schedule first hour only!
3 Easy Monthly Payments – $475 USD *Schedule Here!

*Please schedule first hour only!
With Heart Hugs and Soul Kisses – Monika
I just had an amazing session with Monika.
I HIGHLY recommend it if you're dealing with stuff in your life and need clarity, encouragement, and a concise course of action.
Monika has been my teacher and mentor for over 3 years now. My life has seen rapid growth since we started working together.
I was stuck and picked up the phone, called her and said "I need your help. I know I'm supposed to become this specific kind of woman but I don't know how. I feel stuck and suffocated. Help me!" And help me she did
Karelys Beltran, Washington, U.S.A.

***
I have benefited from Monika's support and guidance. Monika has a beautiful ability to share her guidance in a way that lands so perfectly and deeply. It is not a fluke that our paths crossed. Her kindness, understanding and intuition was what I needed to enhance and confirm my journey. ~ J. Waters, Ontario, Canada.
***
I found Monika soon after ending my 26 year marriage. Feeling overwhelmed with the contentious divorce process, I called Monika and she guided me through the murky waters of my feelings. I was frozen and she helped me thaw. Monika created a cutting ritual to help me energetically break away from my ex. That was over 3 years ago. Since then, I have reached out to Monika for her wisdom and guidance as I continue to navigate and create my newly emerging life. Monika's connection to Aiden, her Spirit Guide, and their ability to work with my spirit guides has been vital to my continued growth. Giving both practical advice and spiritual insight has helped me reconnect to myself. Monika's Tarot readings and interpretations have been right on the button, helping me gain clarity in certain situations. Thank you, Monika!
~ C.Z. Maryland, U.S.A.

***
I was in the darkness of my soul, rooting. Monika showed me, with her torch what was ahead of me (well above me!) With her Magic, we connected like Sisters, like Mother and Daughter, like Goddesses. She spoke to my soul, my heart, directly. I opened up on a subject I was afraid to address. I felt deeply accepted, respected and loved by her. She's a glowing Feminine Energy, Wise Woman. Monika has those playful eyes and a twist of humor that I really enjoy. A healer studies darkness. She has guided me with her soft hand through it. I wasn't alone and I'm not afraid of it anymore. I cherish my dark now. Forever thankful! ♥ ~ J. Rousseau, Quebec, Canada
I came across an article written by Monika in elephant journal, just at a time in my life when I very much needed guidance. In fact, I needed a Soul Journey. I 100% recommend Monika, who is an insightful guide and teacher in the world of nature, spirit and life beyond everyday routine. I feel I've begun a journey with her that will be very transformative and positive as I continue on my path. Cara Villency, New York, USA
Monika is a deep diving shaman who helps her clients heal their long standing wounds from childhood by facilitating spaces to speak, and energetically connect with, people who have in some shape or form hurt you. She holds this space ever so gently and helps you see the perpetrators of the hurt in their truth which helps you release the attachment and expectation of their perhaps understanding what they did. After that you can release them and the hurt energies into the ether and the Earth to be transmuted into Universal Love. You feel liberated, free and empowered to move on. She is really an amazing connector of energies between Earth, Spirit and Source realms and teaches you how to do the same – which is an amazing gift.  Dunja Rado, Serbia

I have experienced 2 readings with Monika now and can say without any doubt in my heart – a clarity I was searching for has now been realized through Monika's insights. Her ability to connect with her guides and spirit is unlike any others I have experienced. Though she claims to be the conduit delivering the message, her compassionate sensibility when conveying each reading brings such warmth and trust allowing you be vulnerable with ease. Each time I had a question for her I could sense her complete and utter commitment to my situation and always offering up ideas and suggestions to compliment the reading. She has helped me to really listen to my inner knowing and trust it wholeheartedly, for it always has our truth. We just need to 'remember'. Monika has been, and continues to be, my guide back to my truth through the wisdom of her beautiful gift and I would highly recommend her with complete surrender.   Much Love and Many Blessings, Kate Jarrett, Australia
Monika is a wildly gifted intuitive with a very powerful healing presence. I have done several card readings with her and her soulful guidance never ceases to amaze me and be exactly the information I need to move me along on my unique journey. I have turned to her in deeply dark & doubtful times and she has helped me see the light. Being somewhat new to tarot, her in-depth readings and expertise blew me away, while simultaneously feeling like a warm hug & cup of tea with a dear friend. She has the ability to transmit the most positive light & energy via email, really listen to my soul's deepest yearnings, and I just thank my lucky stars that I stumbled upon her Elephant Journal words one day after a friend posted them. Her readings and incredible insight have allowed me to continue to transform and evolve into my most aligned self. Thank you Monika, for being committed to your own magic so that I can be committed to mine.
Sasha Tozzi, California, USA 
"Monika Carless is one of those rare individuals who is fearless in her effort to shine her light on the immense strength and value of the Divine Feminine. If ever there was a time and need for the divine feminine wisdom, depth of life connection, passion, and profound insight, it is now. Monika uses her words to paint stories about the power of love, life, strength, and energy of lust to launch us into worlds we shy away from yet inwardly seek in our innate desire to fulfill our own wholeness of being. She spins her stories and slowly pulls us into mystical experiences beyond limitations. One can call it Kundalini, yet even that is too limited. Monika dips into the darkness, the sorrows of life, pulls out the treasures of light and grace that have been buried in our own wastelands and lifts them up before our eyes, our hearts, our loins so we may realized our own true divine essence. Nothing is left behind. She teaches us it's all about love, about first loving ourselves and then holding up the fame so others can witness their own beauty of being. If you are looking for a coach, get ready to look into your mirror. She'll show you the beautiful light that you truly are as you peel back the illusion of darkness you "thought" you were. Thank you Monika, we are indebted to you and your courageous insight. Peace & Love. "

Richard Whitman, Colorado, USA



Monika appeared in my life when I was going through a particularly challenging time. I'd been through many since the beginning of my 'awakening' in 2010 but this was different. Polyamory was something I'd never encountered in my journey. I never have had to dance so much in the realm of insecurity and uncertainty and it basically shut me down. Any other situation I'd dealt with, I had the tools needed to deal with them but not this time. The feelings were so intense that I was at a loss as to what to do. I didn't know how to move forward – it felt like I was paralyzed in the mire of my darkness. It got to the point that the only thing left for me to do was surrender to this heavy, messy, dark time and that night, I put an intention out into the Universe. I asked to be shown the exact person I needed for this unique issue. I woke up the next morning and as usual, looked at my email and opened up an article from the Elephant Journal that caught my eye. It just so happened that Monika was the author of the article and it spoke to me so much that I clicked on the link to her website. As soon as I read about her I contacted her. Intuitively, it felt like she was the EXACT person I needed to help me navigate through these choppy waters – so I made an appointment with her. My partner and I had a session with her and right away I started feeling a sense of relief from soaking up her knowledge, wisdom and experience on this subject. As each session progressed, I'd get more and more clarity, more breakthroughs – more growth within myself. I believe polyamory is a fast track to expansion. The triggers that come from this are many but it forces one to really look at their shadows. To have Monika help guide me through this epically challenging time was such a relief and just what I needed. Thank you SO much for sharing your many gifts Monika and assisting with the expansion that's taking place on the planet. K.P. Vancouver Island, Canada